Victor Zag Exclusively at Golden Eagle Art Gallery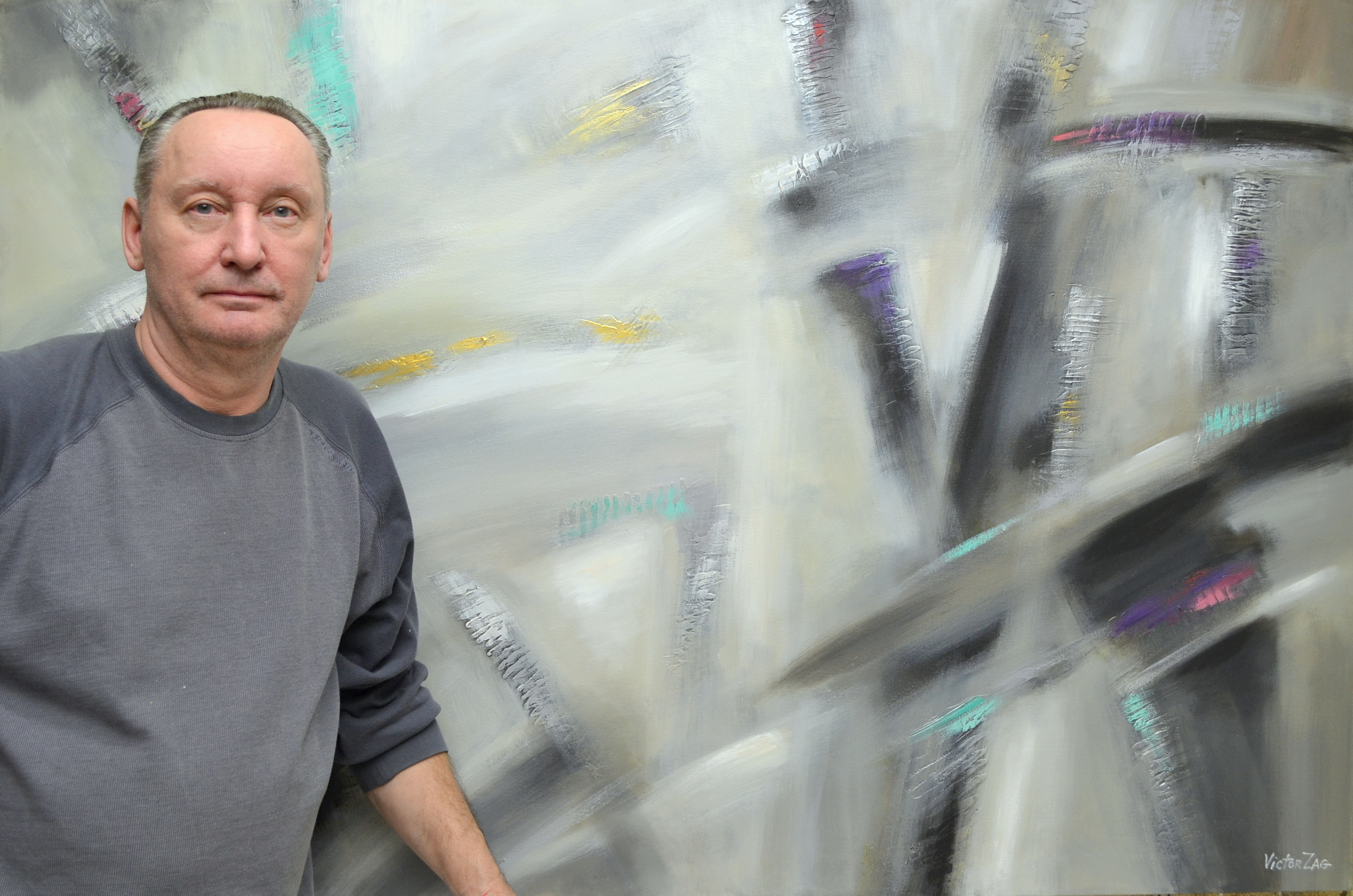 Born on April 14th, 1966 in St. Petersburg, Russia, Victor Zag started painting at the age of 3. His father and grandfather were both accomplished artists before him. He commenced formal art studies at the age of 10 before apprenticing at an art studio in St. Petersburg at the age of 17. Here he gained experience in commercial graphics and art, including movie poster art and advertising.
At the age of 19, Victor attended the St. Petersburg Academy of Arts where he graduated 5 years later. When he was 35, Victor left Russia and immigrated to Israel. He worked for 2 years as an independent artist, completing nearly 100 paintings. His popularity continued to grow, as Victor's art was showcased at various art shows and in three large exhibitions of his works.
Victor moved to Montreal, Quebec in 1994. He painted and sold his works in Montreal until 1996, at which time he relocated to Toronto, where he has continued to work as an artist. His background and talents have led to him being commissioned to produce works for several large corporations and private establishments.
Victor married in Israel and he is a dedicated father to his two children, aged 7 and 10 years old. Victor enjoys sharing his passion for art with his children, and nurtures their artistic talents.
What separates Victor from other artists is that his artistic talent is as distinct and extensive as his broad and diverse interests, such as traveling, music and family. He is as comfortable painting sceneries as he is abstracts, florals or figurative works. Victor says; "I love to work with colours, applying them to many styles and themes... My pleasure is seeing colours work together, whether in an abstract, modern or more traditional piece. I draw from my experience in life; my travelling etc... My father was an artist, as was my grandfather. My life's dream has been to excel as an artist."
With such diversity, the opportunity exists to decorate an entire home with Zag Art and find unique and different conversation pieces for each and every room.
Quickly gaining recognition as one of North America's foremost artists, Victor Zag is truly best described as "The Artist of Colour".